Cop26 side event
The value of our villain – CO2 in the circular economy
Saturday, November 6th 2021
10:00 AM - 10:45 AM GMT
Location: SEC Centre, Hall 4 Exhibition Way Glasgow G3 8YW, The Nordic Pavilion (no.45) + online streaming by a media partner, We Don't Have Time, through a virtual backdoor to COP26
This event is organized in cooperation with the Nordic Council of Ministers
Nordic companies have developed sustainable solutions for using CO2 as a resource as well as permanently transforming it to stone, thereby eliminating any negative effect it has on climate. They have found innovative ways to create value of our villain. Experts from the Nordics will discuss solutions and prospects.
Agenda
Moderator: Halldór Þorgeirsson, Chairman of the Icelandic Climate Council and former Director for Strategy at the United Nations Framework Convention on Climate Change in Bonn.
Panel discussion with four Nordic companies
Edda Sif Aradóttir, CEO of Carbfix
Jóhann Snorri Sigurbergsson, Director of Business Development at HS Orka
Steffen Jacobsen, CEO of Evergas and Danunity
Valborg Lundegaard, CEO of Aker Carbon Capture
Organizer: Green by Iceland
Co-organizer: HS Orka, Carbfix , Aker, Danunity
Online streaming is available:
We don't have time.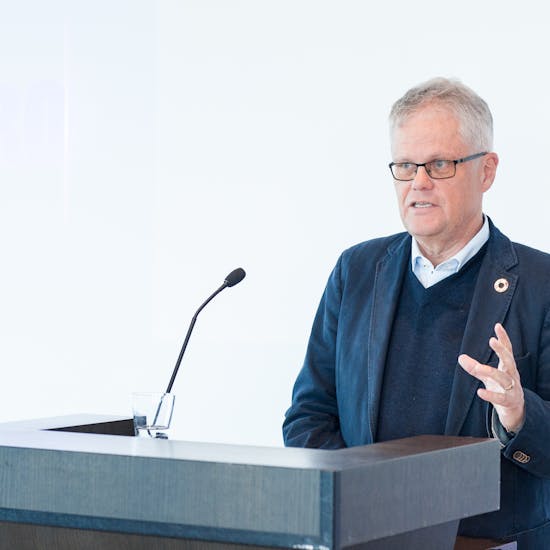 About moderator: Halldór Thorgeirsson chairs the Icelandic Climate Council and acts as a consultant on topics relating to climate change and biodiversity. He held strategic positions at the UN Climate Change Secretariat (UNFCCC) in Bonn, Germany, for fourteen years until retirement in 2018. Responsibilities included managing substantive support to the negotiation of the Paris Agreement as Senior Director for Strategy. He also managed the interface with the scientific assessment function of the Intergovernmental Panel on Climate Change (IPCC).
Before joining the secretariat, Halldór served as the Chair of the UNFCCC Subsidiary Body for Scientific and Technological Advice (SBSTA) for a two-year term. His research activities included studies of nitrogen cycling, the impact of elevated carbon dioxide on the carbon balance of trees in situ and measurements of fluxes of carbon dioxide and water over crops and forest canopies and of methane from Arctic wetlands. He holds a Ph.D. in Plant Ecophysiology from Utah State University.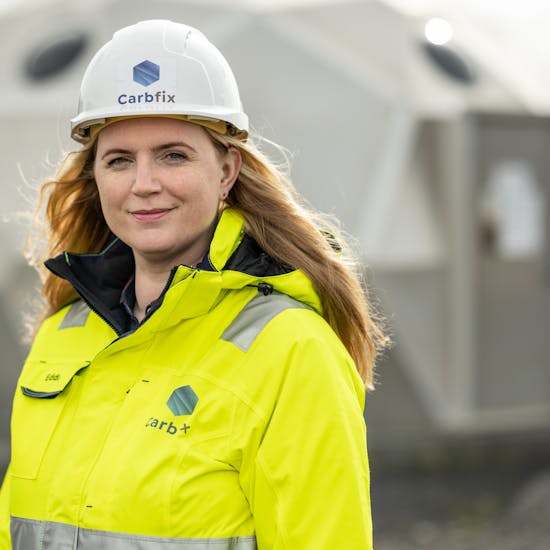 About speaker: Dr. Edda Aradóttir is the CEO of Carbfix, a company that mitigates climate change by turning CO2 emissions into stone underground. Prior to taking on her current role, Edda was the Head of Innovation and Strategic Planning at the department of Research and Innovation at Reykjavik Energy while also being the project manager for the international Carbfix project. Edda has extensive experience in research related to reservoir management and engineering, chemistry and hydrology as well as project management in the field of renewable energy. Edda received a B.Sc. in Chemical Engineering from the University of Iceland in 2004, a M.Sc. in Theoretical Chemistry in 2006 from the University of Iceland and a Ph.D. in Reservoir Engineering in 2011 from the University of Iceland in collaboration with Lawrence Berkeley National Laboratory.
About Carbfix: We turn CO2 into stone. Carbfix provides a natural and permanent storage solution by turning CO2 into stone underground in less than two years.
Fun fact: Carbfix technology is actually - Nature's way of permanently storing carbon in rocks... accelerated. Carbfix has injected about 100.000 tonnes of CO2 and H2S since 2014! Unlimited Storage capacity is much greater than needed for climate goals.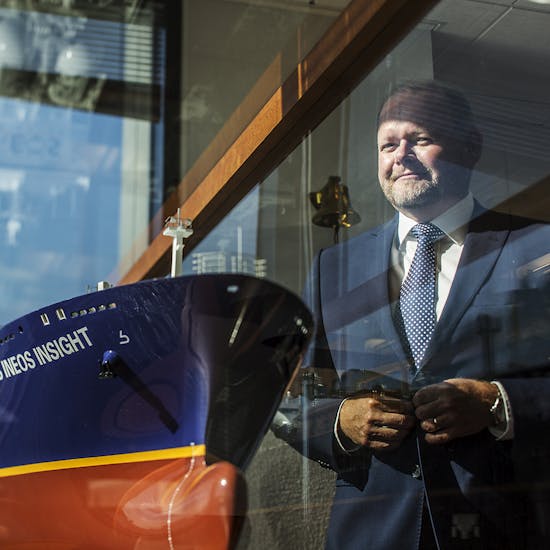 About Steffen: In shipping since 1980 – from 1980 to 2014 in Maersk. Mostly in the tanker and gas tanker industry, but also about 10 years in upstream oil and gas including deep water drilling. In many different leadership positions, but from 2005 to 2013 head of Maersk Tankers fleet management – a fleet of 145 vessels incl VLCC, LNG, LPG, car carriers, ferries etc. Joined Evergas in 2015 as CEO. In 2021 formed Dan Unity CO2 – a 50/50 joint venture for CO2 shipping with Ultragas (now part of Navigator).  Previously chairman of OCIMF general Purposes Committee and currently President of Society of International Gas Tanker and Terminal Operators (a NGO for the industry).
About Evergas: Evergas is a fully integrated gas carrier company with currently 16 vessels in our fleet. We carry LNG (-163 deg c), ethylene (-104 dec c) and ethane (-89 deg c), but we also carry for instance LPG at pressures up to 18 bars tank pressure. About 45 shorebased employees and about 450 seafarer. Company is owned by Jaccar, a French company. We have offices in Copenhagen, Paris, Shanghai and Singapore.
Fun fact: 1. We usually name our ship series after which year the vessels were ordered using the Chinese zodiac sign – so we have Tigers and Dragons but when we came to ordering our VLECs (Very Large Ethane Carriers) it was the Year of the Monkey – and we could not bear the thought of having a Monkey class! 2. 10 of our vessels are time chartered by Ineos who are very fond of the Dragon concept – so we have 10 vessels with individual dragons designed for them and painted on the vessels.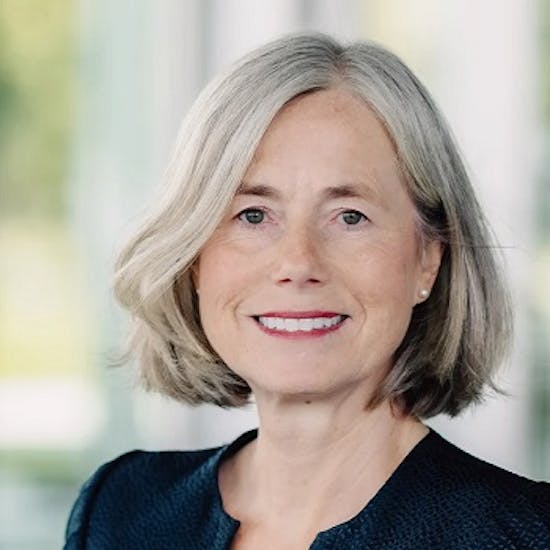 About Valborg: Chemical Engineer with more than 30 years' experience from the energy industry, including key management positions in Aker Solutions. Her experience includes corporate and project management, international business development and several development projects.
About Aker: Aker Carbon Capture is a pure-play carbon capture company with solutions, services and technologies serving a range of industries, including the cement, bio and waste-to-energy, gas-to-power and blue hydrogen segments. Aker Carbon Capture's proprietary carbon-capture technology offers a unique, environmentally friendly solution for removing CO₂ emissions.
Fun fact: Did you know – Aker Carbon Capture was the first to capture CO2 in the United Kingdom!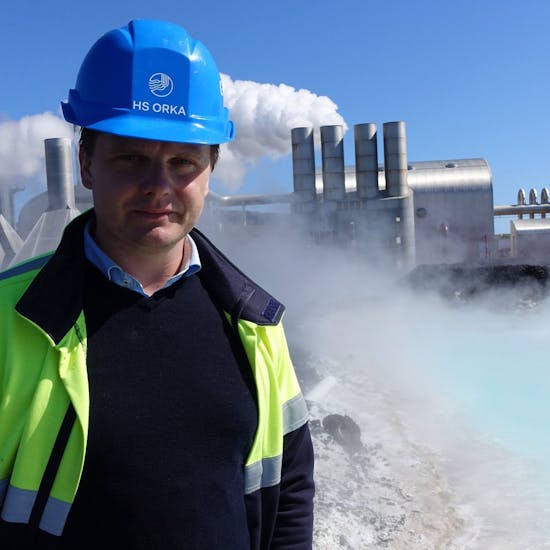 About speaker:   Jóhann Snorri Sigurbergsson is the Director of Business Development at HS Orka. Jóhann Sigurbergsson, MBA, has been working in the energy sector in Iceland with HS Orka since 2011. His main role has been to find new opportunities and markets for the green renewable electricity produced in the company's Geothermal power plants. He has been working with Data Centers looking to build up in Iceland for the last couple of years.
Before joining HS Orka Jóhann worked for Vodafone as Head of IPTV content and before that he was with Iceland Telecom.
About HS Orka: HS Orka is a leading independent power generator in Iceland, owning and operating over 174 MW of geothermal power production capacity, in addition to a recently commissioned 10 MW hydro plant. The company engages in hot water production and fresh water harnessing sold to local distribution network, as well as geothermal byproducts operations in the Resource park.
HS Orka is owned 50% by Ancala Partners and 50% by Jarðvarmi, a dedicated investment vehicle owned by Iceland's largest pension funds for the development of HS Orka.
HS Orka operates an environmentally sustainable asset base, and benefits from a strong pipeline of expansion opportunities.
Fun fact: HS Orka operates a unique Resource Park in Iceland. The Resource Park is sustainability in action.  It is enabled by the unique conditions around HS Orka´s geothermal power plants which deliver multiple resource streams to a varied range of businesses: the Blue Lagoon spa, cosmetics manufacturers, biotechnology companies and aquaculture.  Both apart and well connected, close to the capital area of Reykjavik, Iceland.