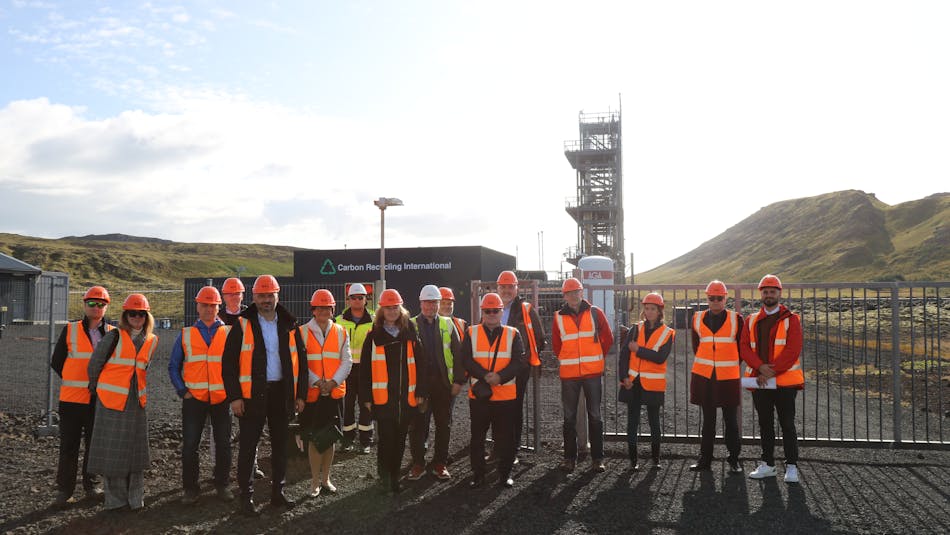 Icelandic - Slovak - Study Visit: Geothermal and Renewable Energy Know-How Transfer (SGRE)
Location: Reykjavík, Iceland
Date: 20 September 2023, 9:30 – 14:00
Green by Iceland had the privilege of hosting a delegation from Slovakia as part of the Study Visit: Geothermal and Renewable Energy Know-How Transfer (SGRE) initiative. This unique endeavor, jointly organized by our team and the Slovak Investment and Trade Development Agency, was made possible with the generous support of Iceland, Liechtenstein, and Norway grants.
During this visit, the Slovak business delegation had the opportunity to explore and engage with key players in the geothermal and hydropower sectors. They visited prominent institutions such as Resource Park, the Svartsengi power plant, Carbon Recycling International, Hellisheiði Geothermal Exhibition and Ljósafoss Power Station.
The highlight of this remarkable journey was the business forum held on the final day of the visit. At this forum, experts from both Iceland and Slovakia, spanning the fields of geothermal, hydropower, renewable energy sources, clean tech, and energy innovation, came together to share their insights and explore collaborative opportunities. This event served as a crucial platform for knowledge exchange and the fostering of partnerships in the domains of geothermal and green solutions between our two nations.
Slovakia's significant investments in geothermal utilization, as part of its energy transition and ambitious renewable energy deployment, underscore its immense potential in this domain. In this context, Iceland, with its rich history and deep-rooted expertise, stands ready to contribute invaluable knowledge, experience, and innovation in geothermal and related sectors and technologies.
We invite you to explore the agenda and the information presented during the business forum below:
Words of Welcome - H.E. Roman Bužek, Ambassador of Slovak Republic
Iceland's Pathway to 100% Renewable Energy Future - Halla Hrund Logadóttir, Director General of Iceland National Energy Authority
Geothermal Energy in Iceland
Green by Iceland, Nótt Thorberg, Director of Green by Iceland
Iceland Renewable Energy Cluster, Rósbjörg Jónsdóttir, Managing Director
Arctic Green, Auður Guðjónsdóttir
BBA Fjeldco, Antoine Lochet, Counsel
Efla, Birta Kristín Helgadóttir, Director - Energy
GEORG, Hjalti Páll Ingólfsson, Director
Mannvit, Þorsteinn Sigmarsson
Rafal, Vignir Örn Sigþórsson
Reykjavík Energy (OR), Lilja Tryggvadóttir
Verkís, Óskar P. Einarsson, Mechanical Engineer Geothermal
ÍSOR, Bjarni Gautason, Director of Monitoring and Education