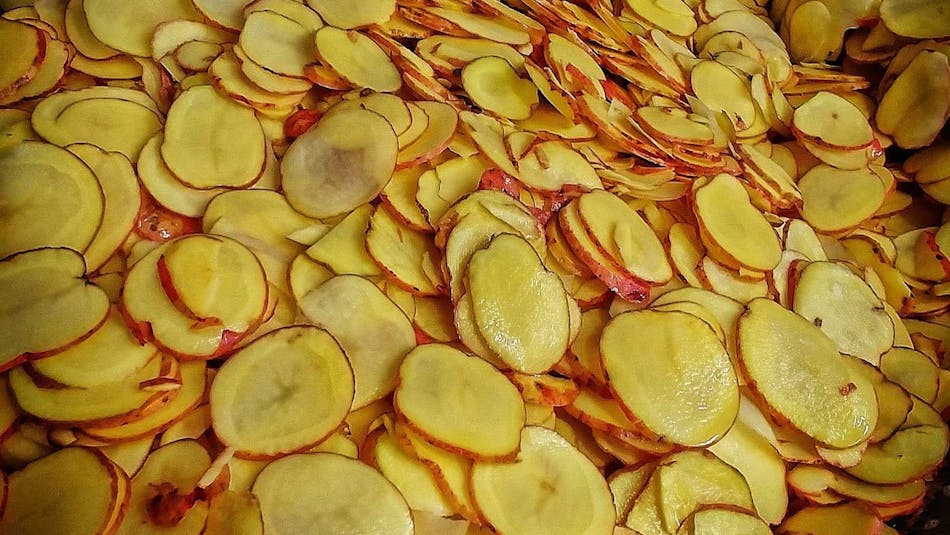 Ugly Potatoes turn discarded Icelandic potatoes into delicious snacks
Icelandic snack company Ljótu kartöflurnar (translates as Ugly Potatoes and will be referred to as such) changed the Icelandic snack market when it sold its first artisanal potato chips in stores.
One bag at a time, Ugly Potatoes, is convincing Icelanders to taste what was formally considered waste. They are making the most of a locally grown resource while minimizing the product's carbon footprint. 
Take a walk down the snack aisle at any grocery or convenience store in Iceland, and you will see a lot of familiar brands. Pringles, Doritos, Maarud, and Lay's are mainstays. It probably comes as no surprise that a few brands now dominate the global snack food marketplace. And this is a vast marketplace! Not surprisingly, Icelanders love these snacks as much as everyone else and spend 2.3 billion ISK (EUR 15.2 million/USD 18 million) annually on snack foods. Since Icelanders enjoy per capita statistics, this equals 6.4 kg (14 lbs)/per person every year! Shipping snacks to Iceland—in what is primarily bags of air—has a tremendous carbon footprint. 
Remarkably, there were no potato chips (or crisps) made in Iceland with locally sourced raw ingredients. Some companies produce snacks here, although they import the raw materials—often long distances—to manufacture and cook. 83% of the snack market consists of imported snacks, with 17% made from imported products.
Icelanders love potatoes as a side to almost every meal. Fortunately, potatoes grow well in the island's rich volcanic soils despite the often damp and cool conditions. What is less well-known is how many potatoes are rejected that do not meet size or appearance standards for stores and restaurants. Hence the name that started it all. The idea for Ugly Potatoes came to Viðar Reynisson while vacationing on Iceland's south coast in 2014, where many potatoes are grown.
Viðar researched food waste and learned that an estimated 5% of Iceland's climate-changing emissions are from food waste.
Even more staggering is that according to the UN's Food and Agriculture Organization (FAO), 46% of all fruit and vegetables grown in Europe go to waste. There are no good figures on Icelandic potato waste, but the amount is significant. Farmers sell some of these discarded potatoes very cheaply for processing and animal feed, while much is thrown away or left to rot in the fields. 
The potatoes may indeed not meet presentation standards, but there is nothing wrong with their taste. Ugly Potatoes reclaim these potatoes and selectively cut out any bad spots before slicing and cooking. The chips use only natural ingredients, spices, and sunflower oil for cooking. Since its product is all-natural, Ugly Potatoes packs its chips in the right atmospheric conditions for decent shelflife. The company decided to pack its products in recyclable plastic bags rather than mixed packaging of aluminum, plastic, and cardboard often seen in other brands that are tough to recycle.
Ugly Potatoes' hand-made snacks may never have the economy of scale of the multinationals, which is fine. That was never the goal. The brand appeals to consumers who care about what they eat and where their food is from. Ugly Potatoes acknowledges that unsightly produce is not synonymous with bad taste and makes the most of Iceland's potatoes grown in clean soils and transforms them into a snack for those who appreciate real taste.