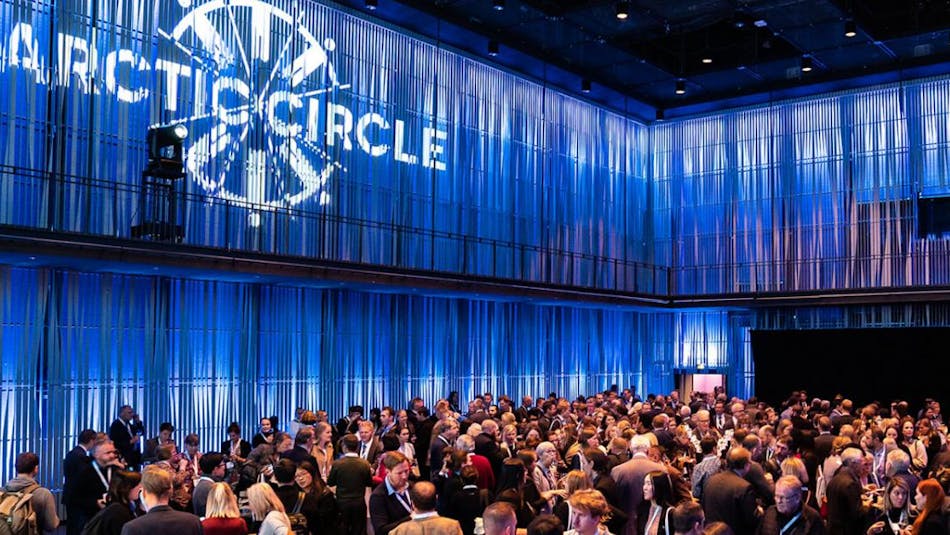 Arctic Circle 2023
We are honoured to announce our participation in the Arctic Circle 2023, a global event taking place from October 19th to 21st at the Harpa Concert Hall and Conference Centre in Reykjavik, Iceland. This year, the Arctic Circle has brought together a remarkable assembly of over 700 distinguished speakers, contributing their expertise to more than 200 sessions, to initiate an international dialogue and collaboration concerning the future of the Arctic and the Planet.
At this pivotal gathering, Green by Iceland transcends participation by taking a proactive role in nurturing vibrant discussions and facilitating the exchange of knowledge. We are thrilled to be hosting a pre-event at our headquarters in Gróska, 4th floor where we extend a warm invitation to the public to explore our inspiring Green Future Exhibition. Additionally, we are honoured to announce our hosting of a captivating panel discussion centered on the role of women in the energy sector. For more details on these exciting events, please continue reading below
Throughout the conference, we invite you to connect with us, share your insights, and join hands in our commitment to a greener, more sustainable world.
Pre-event: The Green Future Exhibition
18th October, 15:00 -17:00
Gróska
Visit our Green Future Exhibition and discover Iceland's century-long history of renewable energy utilisation, from the geothermal wonders to the powerful hydropower projects. Learn about Iceland's goals in climate action and be inspired by the collective commitment to leaving a positive impact on our planet.